Virtual conferences have many benefits over their in-person counterparts. They are more convenient, more inclusive for all participants, and more cost-effective than their in-person counterparts. This leaves more budget for team building activities that are crucial to the success of your employees. Team building activities reap benefits like increased bonding, strengthened leadership skills, and opportunities to practice teamwork and problem solving. Virtual conferences make additional team building activities possible more than once per year.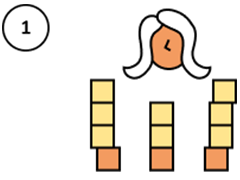 Convenience
Virtual conferences make attendance easy for both the organizer and for participants. For the organizer, there are fewer complicated logistics to arrange. There is no venue or hotel to reserve and it is easier to arrange speakers when they can dial-in via video conference without having to travel. Of course, it's important to replace the in-person socialization that occurs at a live conference, and that is exactly where our fun virtual conference ideas come in. When you work with a seasoned event provider like Escapely, we do the heavy lifting so that you can relax and enjoy!

For participants, attending is much more convenient. Instead of spending hours in the car, in an airport, or on a flight, participants can get straight to the important content without wasting any time. Virtual corporate events are accessible with the click of a button! They don't require transportation and there are no complicated overnight logistics or family coordination for attendees to figure out.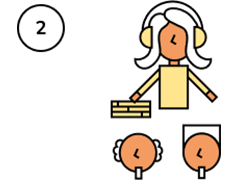 Inclusivity
Virtual conferences are a way to include participants from all over the world who might not otherwise be able to attend an in-person event. Depending on the company, many times it is impractical to include everyone at an in-person conference. Some participants are too far away for travel to be possible and others have life events that prevent them from traveling at that time. In those cases, virtual corporate events allow companies to be inclusive for everyone. Our virtual conference ideas work with participants all over the world and it is usually only a matter of finding time windows that overlap with all of the necessary time zones. We can always help with that!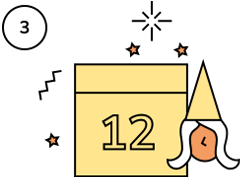 Cost
Because there are no flights, hotels, or venues to rent, virtual conferences are an extremely cost-effective alternative to in-person conferences. This leaves more budget for the important team building activities included in our virtual conference ideas - these reap incredible value on your employees and organization! With the cost savings you get hosting a virtual conference, you can host more retreats and gatherings than would otherwise be possible, making team building a year-round occurrence!