Team building quotes are famous expressions and sayings, focusing on a variety of topics including teamwork, open communication, and overcoming struggles. Team leaders often use these quotes to inspire and motivate their colleagues, and ultimately improve the company culture as a whole.
What are the benefits of working as a team?
As the classic team building quote says, "it takes a village to raise a child". Teamwork is the foundation of success and is a vital component in accomplishing goals. Whether working all together in one single location or collaborating with co-workers around the globe, teamwork is essential to continue moving forward. Everyone ultimately has the same goal, so why not focus on building up comradery instead of creating divisions? For a team to grow to its greatest heights, it is important to build a work culture in which each team member chooses to help the others not because they are required to, but because they genuinely want to. And when coworkers have the support of a strong team, there is nothing that can stand in the way of success. The great thing about teamwork is that it comes in all sizes, making this list of team building quotes diverse.
What are team building quotes?
Everyone is inspired differently, but that does not mean there are no common traits we all share. Everyone wants recognition for a job well done, and everyone wants to feel as though they are contributing and that their contributions matter. Quotes for team building are a fantastic way to pass along words of encouragement to keep the positive momentum going, and they come with the added benefit of being quick, easy, and free. Whether praise for a successful accomplishment or a friendly push to let everyone know what they are doing matters, a great team building quote can reach people far and wide. You can choose inspirational team building quotes or funny team building quotes depending on the tone you are looking to set for your team at that point in time.
Of course, these quotes won't take the place of a one-on-one interaction, but they are a fantastic motivator to inspire everyone and remind them that what they are working on matters. Team morale has the incredible ability to increase productivity and individual performance, and even job satisfaction as a whole. A good team building quote can boost morale by encouraging the whole team to band together, and quotes about building a team can speak volumes to your employees and coworkers.
Team Building Teamwork Quotes
Quotes on team building are notable sayings and expressions with a strong emphasis on teamwork, collaboration, and encouragement. Team building quotes inspire others and encourage teamwork. Leaders and managers will often use these team building quotes in an effort to educate and motivate everyone around them. Whether speaking to project leaders or dedicated team members, a great team building quote can bring everyone together. These quotes can motivate members to work together, to encourage each other to take a firm leadership role, or to lighten the tension with some added humor. Many are attributed to historically relevant leaders and revered community figures – often as a means of encouraging others to one day reach the same level of success that they themselves have achieved. No matter what style is used, all team building quotes ultimately achieve the same desired outcome of bringing the team together.
Quotes on Leadership
All of the best leaders have one thing in common: they understand that they are unable to achieve greatness alone. Here are a few inspirational team building quotes that emphasize the importance of leadership, and what it means to build others towards success. After all, a mark of true leadership is being able to grow a group of individuals to a team success. These team building quotes focus on leaders and leadership but can be applied to anyone looking to take ownership of their success.
"Leadership is the capacity to transform vision into reality." –Warren G. Bennis, founding chairman of the Leadership Institute at the University of Southern California
 Motivational Quotes
Whether a person is feeling the highest highs or the lowest lows, anyone can appreciate a little extra motivation. These team building motivational quotes highlight finding the positive in all situations and encourage team building through motivation. These team building quotes focus on both the motivational and inspirational aspects of overcoming challenges.
Collaboration Quotes
Teamwork is the not-so-secret ingredient to the long term success of any organization. These team building quotes focus on the importance of working together as a team. After all, it should be the goal of each individual not only to succeed, but to see the success of others all around them.
Team Communication Quotes
Effective communication is crucial to a high-functioning team. Understanding the meaning behind the words we use and how they are interpreted by others is an advanced skill teams strive for. These team building quotes will encourage team members to open up a new line of dialog with each other. Communicating as a team is one of the most important elements of any organization, and these team building quotes bring to light their importance.
Quotes on togetherness
By definition, each team has a common goal. These goals can be accomplished by an individual, but a team will have much greater success when everyone works together. These team building teamwork quotes emphasize the importance of togetherness and working together as a larger, stronger team to achieve success. At the end of the day, the key component of a good team building quote is the team itself.
Funny Team Quotes
Not all team building quotes need to be super serious – as the saying goes, all work and no play makes Jack a dull boy. Sometimes it is just as important to lighten the mood. After all, we are all human and like to have a bit of fun. These funny team building quotes are on the more lighthearted side and will bring some levity to your team.
"If you take out the team in teamwork, it's just work. Now who wants that?" –

Matthew Stover

, novelist

"Teamwork means never having to take all the blame yourself". –

Stephen Hawking

, theoretical physicist

"You think it's dumb when someone says there's no 'I in team, but you stick one in there and you see how dumb that looks." –

Brendan Kiely

, author

"Even if you're on the right track, you'll get run over if you just sit there." -Will Rogers, vaudeville performer

"There's no secret about success. Did you ever know a successful man who didn't tell you about it?" –

Kin Hubbard

, cartoonist

"Victory goes to the player who makes the next-to-last mistake." –

Savielly Tartakower

, chess player

"It's just a job. Grass grows, birds fly, waves pound the sand. I beat people up." –

Muhammad Ali

, former heavyweight boxing champion

"I will always choose a lazy person to do a hard job, because a lazy person will find an easy way to do it." –

Bill Gates

, Microsoft co-founder

"The road to success is always under construction." –

Lily Tomlin

, actress

"Would I rather be feared or loved? Easy – both. I want people to be afraid of how much they love me." –

Michael Scott

, regional manager of Dunder Mifflin Paper Company

"Son, if you really want something in this life, you have to work for it. Now quiet! They're about to announce the lottery numbers." –Homer Simpson, safety inspector for the Springfield Nuclear Power Plant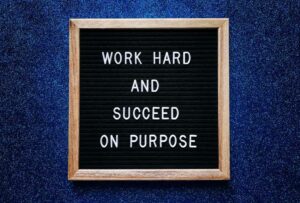 Why are Team Building Quotes Important
A  good manager is one who can inspire others to achieve great things. Utilizing quotes is an excellent way to reach more people and motivate the team to reach their full potential. The quotes in this list have stood the test of time – some by a few years and others by entire centuries. These team building quotes are rooted in the prolonged success of celebrated individuals, distilling meaningful life lessons into a few carefully organized and impactful words. The benefits of team building include increased communication between members of the organization, which is the cornerstone of an effective team. When you have a committed and engaged team, there is nothing that can stop you from success. A positive work environment leads to prolonged periods of creativity, driving even more forward progress. Team building quotes are a useful tool to remind everyone that, in both the good times and the bad times, everyone is working together to achieve greatness. 
Knowing the Right Time to Use these Team Building Quotes
Positive team building quotes are more than just words on a page. The words themselves are a tool for the true goal of building trust and inspiring your team towards success. Team building quotes for work serve to motivate the team, including everyone from the leader of the organization to the newest hire. The great benefit of team building is that there is never too much you can do for your team. Through words and actions, there is never too much motivation that can be provided towards others. Team building quotes are part of an ongoing journey, with different styles and different methods to encourage others. And when looking for both words and actions, Escapely has all the virtual and live team building opportunities you need to truly motivate your team to achieve brand new heights. Let your next team bonding experience be the next step in building trust among your team.